Working in care can be an extremely rewarding career, offering endless job satisfaction and allowing you to really make a difference.
Adult Social Care is an invaluable sector, made up of various different areas and professions which responds to a wide range of needs.
We have a wide variety of care roles available across North Yorkshire. Find the perfect job for you today. We'd love to hear from you!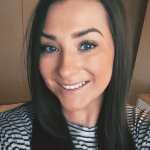 Shelby Young
Resourcing Co-ordinator
Shelby joined NYCC in June 2020 (as a Resourcing Coordinator) remotely during the pandemic as she relocated from Essex to North Yorkshire, where she was previously working as a healthcare Recruitment Advisor for a private care provider. Before working in the healthcare sector, Shelby worked as a recruiter for an IT recruitment agency and completed a degree in Criminology & Criminal Justice.
Robyn Winter
Resourcing Co-ordinator
Robyn works in our 'recruitment hub'; working with care providers across North Yorkshire to ensure all their recruitment needs are met. She started her career in recruitment following her travels around Australia. Robyn worked for a private recruitment agency working within healthcare, before joining the team in 2019. She has built up her knowledge and understanding of the care sector during her time working for NYCC and thoroughly enjoys building relationships with both employers and candidates alike.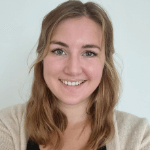 Sophie Bird
Resourcing Co-ordinator
Sophie holds a BA (Honours) degree in Media with Journalism. After graduating she pursued her passion for snowboarding and travel by living and working abroad in France, New Zealand and Canada. She has a strong background in hospitality/customer service, progressing to General Manager of multiple restaurants/bars. A career change took her to a more commercially focused workplace, where she soon realised recruitment is the area she enjoyed most - so she came to work for the Council as a Business Support Administrator in the ESS recruitment team, and 6 months in she jumped at the opportunity to join the Resourcing Solutions team!
Jack Crabtree
Resourcing Co-ordinator
Jack currently works as part of our 'recruitment hub'. Prior to joining the team, he previously worked as a Business Support Administrator for North Yorkshire County Council, where he worked towards and completed his NVQ L2 in Business and Administration. Jack then joined the recruitment hub as he worked to meet the recruitment needs of care providers across North Yorkshire. Using his previous experience of social media and website development, Jack now works across our Make Care Matter digital platforms promoting and developing our brand.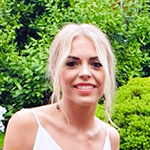 Jessica Marshall
Resourcing Solutions Business Partner
Jess has extensive resourcing experience gained from 12 years of working in both the private recruitment sector and from within our operational recruitment team. Jess leads and develops our strategic approach for recruitment campaigns which includes corporate, specialised and high volume positions and manages our recruitment hub, leading our resourcing approaches in the health and social care sector. Jess was involved from the concept of the recruitment hub, so has worked directly with care providers to identify their needs and plan and develop how the service can support these requirements.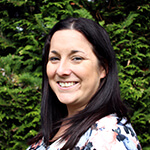 Lauren Mosley
Resourcing Solutions Senior Advisor
Lauren has a background in business psychology, along with experience of research and development of bespoke employee engagement and self-awareness tools for businesses and is a qualified assessor. Lauren initially supported our internal services with their large volumes, hard to fill and senior campaigns and school recruitment; assisting schools to effectively recruit to teaching roles. Her current focus is the delivery of resourcing solutions to our health and adult services; meeting their specific recruitment challenges, working with managers to achieve an effective, modern and agile approach to staff resourcing and fulfilling staff resource requirements including the future workforce. Lauren's experience has brought with it a wealth of knowledge allowing her to offer advice and guidance to managers and clients in order to help resolve their recruitment needs.