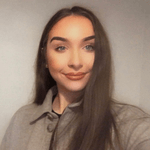 Kaitlin McMillan
Resourcing Co-ordinator
Kaitlin joined the Council in September 2019 as part of the ESS Recruitment Team after completing her BA (Hons) Degree in Photography. Kaitlin has over 9 years of experience working in customer-focused roles providing a high quality of service to a wide range of customers catering to their individual needs. Kaitlin has now joined the Resourcing Solutions Team working in our recruitment hub providing support with the recruitment of care roles across North Yorkshire as a Resourcing Coordinator.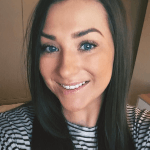 Shelby Young
Resourcing Partner
Shelby joined the Recruitment Hub team in 2020, where she brings her experience in recruitment from both the public and private sectors to manage the Make Care Matter team. She leads the delivery of resourcing solutions to our health and adult services. Some of her main focuses include; overcoming specific recruitment challenges, delivering an effective strategy for staff resourcing and fulfilling staff resource requirements. Shelby works hard with our services to provide future workforce planning and to facilitate the need for staffing solutions in times of crisis.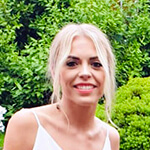 Jessica Marshall
Talent Acquisition Delivery Manager
Jess has extensive resourcing experience gained from 12 years of working in both the private recruitment sector and from within our operational recruitment team. Jess leads and develops our strategic approach for recruitment campaigns which includes corporate, specialised and high volume positions and manages our recruitment hub, leading our resourcing approaches in the health and social care sector. Jess was involved from the concept of the recruitment hub, so has worked directly with care providers to identify their needs and plan and develop how the service can support these requirements.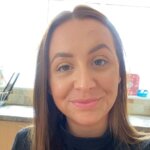 Katie Mortimer
Resourcing Coordinator
'I joined the Resourcing Solutions team in 2022 as a Resourcing Coordinator, working in our recruitment hub providing support with the recruitment of care roles across North Yorkshire. I have over 15 years' experience In customer focused roles. I also have over 8 years' experience within the private health care sector working with vulnerable adults with all different needs.'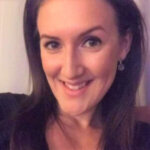 Lauren Brady
Resourcing Coordinator
Lauren has extensive resourcing experience that she has gained working as a Recruitment Advisor for a private care provider. Before working in the healthcare sector Lauren worked as a recruiter for a Commercial agency. Lauren joined NYCC in 2022 to support the HAS team as a resourcing co-ordinator and will be recruiting care role across North Yorkshire.