Find out more about working in adult social care
The Recruitment Hub is an award-winning recruitment service from North Yorkshire, closely working with a large number of private care providers and assisting them with their recruitment challenges. They offer support and guidance to candidates whether you are applying for a specific job or want to find out more about social care and what's involved.
Whether you are a care provider or someone looking to secure a role within the care sector, one of our recruitment specialists will be happy to help you.
For all queries in North Yorkshire please contact Paula Allen on 07977 709993 or Lauren Brady on 07815 644420. Alternatively, you can email us at makecarematter@northyorks.gov.uk.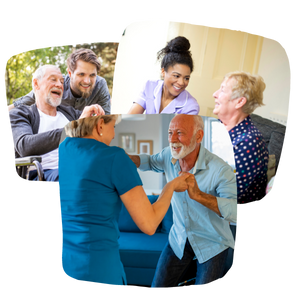 Frequently asked questions