Welcome to Make Care Matter
There has never been a better time to consider a career in care.
Adult social care is a growing sector offering a wide range of opportunities for progression and roles that are as diverse as the people you could support. Working in care can be challenging, but it's a career that offers job satisfaction; excellent work life balance and continued training and development as well as the chance to make a difference. People who work in the sector can tell you themselves how rewarding a career in care can be.
You do not need specific experience or qualifications to be able to start your career in care. If you are caring, compassionate and willing to get stuck in, we will have a role for you
As a care professional dignity, respect and kindness are paramount - supporting people to make personal choices that will enrich their lives. It's not just about assisting with everyday tasks, it's about person centred care - promoting each individual's independence, enabling them to live life to the fullest.
We are recruiting care professionals right now across the county! Find out more below:
£8.91 - £16.28 per hour
Permanent and temporary contracts available
Full-time and Part-time hours available
Roles based across North Yorkshire and York
Send us your CV
To apply and register your interest. One of our friendly resourcing coordinators will be in touch to help find the perfect role for you.
Contact us
Contact one of our friendly resourcing coordinators who can offer you support and guidance, whether you are applying for a specific job or just want to find out more about working in care and what's involved. Apply now! We'd love to hear from you.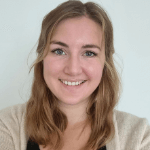 Sophie Bird
For queries relating to roles in Harrogate, Selby and Craven contact Sophie Bird on 07890 055222.
Kaitlin McMillan
For queries relating to roles in Scarborough, Whitby, Ryedale, Hambleton and Richmondshire contact Kaitlin McMillan on 07815 012345.
Want to learn more about the jobs immediately available right now?
You can access our full jobs list by clicking the button below:
Working in care can be an extremely rewarding career, offering job satisfaction and allowing you to really make a difference.
Go on a journey with the full range of our unique characters as they discover their new found careers in adult social care.
Care professionals stories
All of our care professionals have come from different backgrounds and walks of life. There really is a place in care for everyone.
Made with care - Adult social care recruitment campaign
We are working alongside the Department of Health and Social Care to promote the latest phase of their adult social care recruitment campaign, called 'Made with care'.
Find out more information and visit the campaign site using the button below: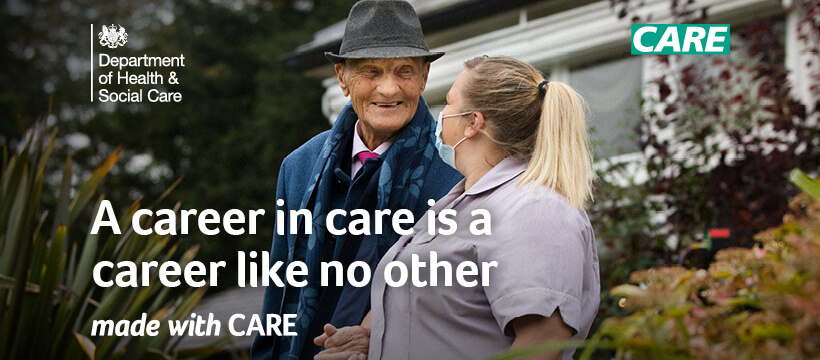 Stories from our care professionals
Helping people live independently and with dignity is an important and fulfilling profession. Opportunities in the care sector are as diverse as the people you'll be helping and the opportunities to build your skills, knowledge and experience are endless.
Our care and support workers are the best people to tell you about how rewarding a career in care can be. Take a look at their stories
Frequently asked questions (FAQs)
Can hours work around my specific requirements (childcare, partners work etc.)
Do I have to work weekends?
Can I take on a care role and stay in my current care job?
Do I need to be able to drive?
I'm interested in working up towards a senior/leadership role. Will I be able to progress in the role?